Latest New Series
Pistols and Poinsettias
Steve isn't celebrating Christmas… he's trying to survive it.
Blind PI Steve Smiley loathes Christmas—too many memories. When his partner secures an invitation for them to teach at a mystery writers' conference in Miami, what promises to be a welcome early December escape turns into a tidal wave of mysteries to solve.
Steve and Heather walk into the midst of a raging civil war between two factions of the writers' group. When they agree to locate a missing author slated to be the next organization president, they find themselves plunged into the midst of the battle. Before they can solve that mystery, another one lands at their feet, along with a dead body.
With more than a thousand mystery writers watching, Steve's reputation is on the line. He and Heather make a plan to unravel the mysteries and expose the murderer. But the killer has a plan too. Steve's no longer worried about enduring another lonely Christmas…this year he just wants to survive it.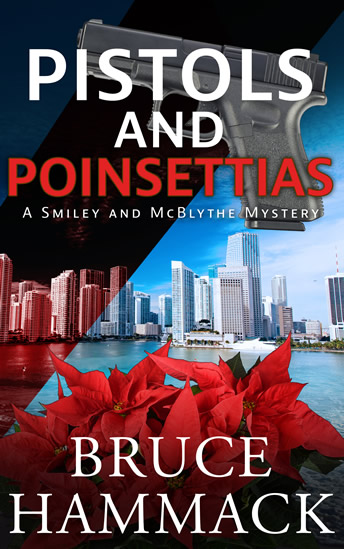 Smiley & McBlythe Mystery Series
About Bruce
Drawing from his extensive background in criminal justice, Bruce Hammack writes contemporary, clean read detective and crime mysteries. When not writing, he enjoys reading a classic mystery, watching film noir movies and travel. Having lived in eighteen cities around the world, he now makes his home in the Texas hill country with his wife of thirty-plus years.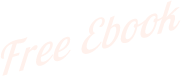 When You Sign Up for the Newsletter
Get a free short story when you sign up to receive book updates, character profiles, and personal stories from Bruce.