Murder in the Dunes
Smiley & McBlythe Mystery Series
When blind PI Steve Smiley visits his friend and writing mentor, Kate Bridges, he anticipates an idyllic South Padre Island getaway. The island's magic spell is broken when Kate is accosted by her abusive ex-husband. Two days later, his body is found in the dunes, and she becomes the prime suspect.
With the police in a hurry to close the case and Kate arrested for the murder, Steve sets out to find the real killer. His investigation leads him into the dangerous world of dirty cops and the Mexican cartel—a world where there are no rules.
In a last ditch effort to prove Kate's innocence, Steve lays a trap for the murderer. Can he outwit the devious opponent, or will the next blood spilled in the sand be his?
Smiley & McBlythe Mystery Series
About Bruce
Drawing from his extensive background in criminal justice, Bruce Hammack writes contemporary, clean read detective and crime mysteries. When not writing, he enjoys reading a classic mystery, watching film noir movies and travel. Having lived in eighteen cities around the world, he now makes his home in the Texas hill country with his wife of thirty-plus years.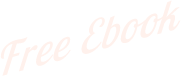 When You Sign Up for the Newsletter
Get a free short story when you sign up to receive book updates, character profiles, and personal stories from Bruce.